Vietnamese actress named among world's most popular celebrities
The International Movie Database (IMDb), the world's prestigious online database of the global film, TV industry and celebrities, has recently named Vietnamese actress Ngo Thanh Van, also known as Veronica Ngo, among the 50 most popular celebrities in its weekly-updated STARmeter ranking
.
The 36-year-old actress, who starred in the North America's highest-grossing movie "Star Wars: The Last Jedi", came 41st on the list, surpassing many Hollywood stars such as Australian actress Margot Robbie, U.S. actress Bryce Dallas Howard and even the world's highest-paid actress Jennifer Lawrence.
The Vietnamese actress has gained much attention and high evaluation from foreign media and international audiences after she seized the opportunity to show up in the Hollywood movies such as the blockbuster "Star Wars: The Last Jedi", Netflix's action movie "Bright" and the Chinese-language "Crouching Tiger, Hidden Dragon: Sword of Destiny".
The STARmeter ranking is determined by millions of IMDb users, based on their interest in the actors and their movie projects.
Previously, she shot to fame in local action movies including Dong Mau Anh Hung (The Rebel), Clash and Lua Phat (Once upon a Time in Vietnam).
Van, who grew up in a small town in the Mekong Delta province of Tra Vinh, began her career as a film director and producer after more than 15 years working as a fashion model and pop singer.
Obviously, 2017 has been a fruitful year for the young actress as her second production named Co Ba Sai Gon (known in English as The Tailor) received thunderous applause from the public and the media at home and abroad. The Vietnamese movie was also introduced to foreign spectators at the 22nd Busan International Film Festival (BIFF) in South Korea's Busan. 
SGT 
http://english.vietnamnet.vn/fms/art-entertainment/193600/vietnamese-actress-named-among-world-s-most-popular-celebrities.html
Em Là Bà Nội Của Anh Trailer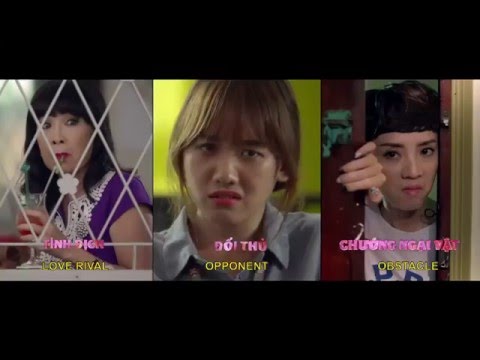 ~~~~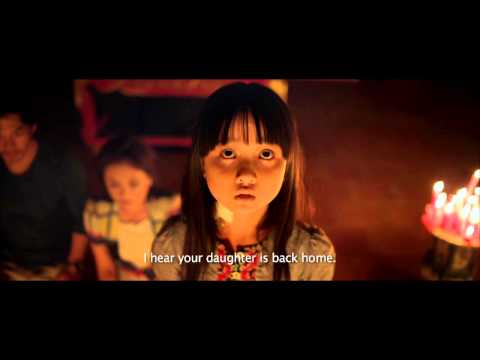 About
Một bộ phim mới thuộc thể loại kinh dị của Hàm Trần, đạo diễn phim Âm Mưu Giày Gót Nhọn…
DescriptionBé Ái bổng dưng sống dậy sau tai nạn chết đuối. Sự trở về từ cõi chết của cô bé đã làm gia đình xáo trộn vì nhiều biểu hiện kỳ lạ, chị gái của cô bé quyết tâm tìm ra nguyên nhân. Phim có sự tham gia của Trần Bảo Sơn, NSUT Ngọc Hiệp, Nguyễn Hồng Ân, Nhung Kate, Suboi,bé Thanh Mỹ cùng các nghệ sỹ khác.
https://www.facebook.com/doathonmovie/info
https://www.youtube.com/watch?v=SpMVRy6ZOCg&list=PL3_tL7MzUqKHBCZ1onp9svwtWxvr91xqn
~~~~~~~~~~~~~~~~~~~~~~~~~~~~~
Vietnamese sci-fi movie opens Berlin Film Festival Panorama section
"Nuoc (Water) 2030" by award-winning Vietnamese-American director Nguyen Vo Nghiem Minh kicks off the Panorama section of the prestigious Berlin Film Festival in Germany on February 6.
Adapted from novel "Nuoc nhu nuoc mat" (Water like tear) by Nguyen Ngoc Tu, the film is about a place in future Vietnam, where global warming and rising seas have forced cultivation onto floating farms and a strong woman has to make a critical decision about her ex-lover, a suspect in her husband's murder.
The movie does the gamut of science fiction, thriller, and romance and will be screened from February 6 to 14.
This year's Berlin Film Festival, from February 6 to 12, will see the participation of 20 films besides actors and filmmakers from more than 50 countries.
Seventeen movies are entered in the competition for the Golden Bear and Silver Bear awards.
http://www.thanhniennews.com/entertainment/vietnamese-scifi-movie-opens-berlin-film-festival-panorama-section-23973.html
~~~~~~~~~~~~~~~~~~~~
The Man With The Iron Fists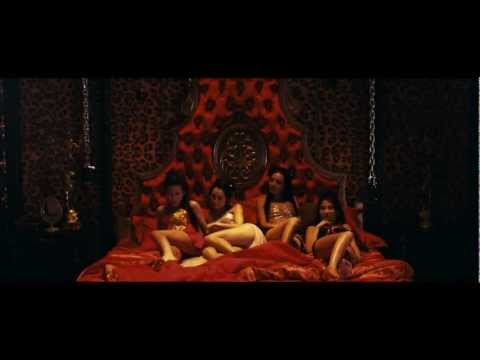 The Movieline Interview with Cung Le || By: Jen Yamato || October 31, 2012
UFC Fighter Cung Le Talks RZA's 'Iron Fists,' Bruce Lee, And Facing Off Against Rich Franklin
You had multiple choreographies in your head at the same time while shooting Iron Fists, Dragon Eyes, and Grandmasters pretty much at the same time – how hard was that to keep straight? And does your fight training help somehow?
Because I'm a professional fighter and I train all year round, I was probably the most in-shape on set, endurance-wise. The only thing that was tough was the weather, it was so cold. But I was excited to come to set and I was ready to put in extra hours – I did whatever it took. But martial arts, fight-wise, going from one movie to another didn't really bother me. I felt like the transition was so natural and it came so easy to me, so everything was smooth, from one character to another, from one style to another – no problem. I think it's so easy because my real job is stepping inside the octagon, looking up at my opponent pacing back and forth, who's looking to take me out. That's probably more nerve-wracking and more dangerous than what I'm doing in the movies part time. When I'm on a movie set it's like, let's do this! When I'm inside the octagon, oh, man – he's got the look and he wants to kill me.
Doing both actual fighting and movie fighting, does it ever get confusing? Do your fight instincts ever take over during a fake fight, or do blows accidentally land here and there as you're performing rather than fighting?
Of course my natural instinct is to connect with my punch or my kick or my knee, but I've been doing martial arts so long that it's natural for me. I can pull the punch at the last minute, I can make it look big or small, I can shorten my punch – it's just years of training. So that part, I don't need to think about it. On The Man With The Iron Fists, when Corey Yuen broke down a fight scene I could almost see what was going to come next. With Dragon Eyes I choreographed all the fight scenes, and I knew working with Van Damme was going to be a bit limiting because he wants to do so many of his own kicks and punches. So I let him do all his stuff, but of course he didn't want to take any punches or kicks – but in the movie we came real close, and sometimes we did connect, just to make it more realistic. We wrapped Jean-Claude and brought in my trainer and Jean-Claude's stunt double and I unleashed on him, so it looks like a great fight inside the jail cell, but before then it was all him trying to throw hook kicks and he was really trying to knock me out. For some reason I see the whole fight scene, then I write it on paper. Most people will write it on paper then try to piece it together, but I see not just fight scenes but action, how it plays out, before I can write it.
Bronze Lion, like all the characters in Iron Fists, has a distinct martial arts style – what sort of discussions did you and RZA have about his form and how much additional research did you have to do?
Bronze Lion's is not as popular as the Tiger Style, so we were open to using things like the claw from Tiger to Lion, but there were also the weapons. They didn't just want Bronze Lion to use Lion technique because my specialties are my kicks and scissor kicks. Corey Yuen wanted to incorporate all my strengths into the movie so he let me do a lot of kicks – I did the jumping side kick back kick without landing, the spin-around wheel kick, the running up the wall and grabbing someone by the head, scissor kicking the other guy's neck and flipping him… so I got to do not just the Lion technique, I also got to put the Cung Le flair in there. So Bronze Lion got a chance to use Cung Le's technique!
For the complete interview, go to http://movieline.com/2012/10/31/ufc-cung-le-man-with-the-iron-fists-rich-franklin/